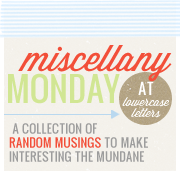 we went to see the children's production of the lion, the witch, and the wardrobe this morning. i always wonder how the play will represent the book or movie. it was only an hour long but both my daughter and i gave it a thumbs up.
~two~
the kick that was an assist for a goal.
trying to eat better. below is a picture of my plans for the day until dinner. i thought if i laid it all out i could just grab what i want.
tomorrow is my little girl's 8th birthday!! where has the time gone? she wants to get her ears pierced, but just between you and me, i don't think it will happen. our plans are to go by the mall and have it done in the morning and then out to lunch out. i'll give an update tomorrow on how that goes. ;)