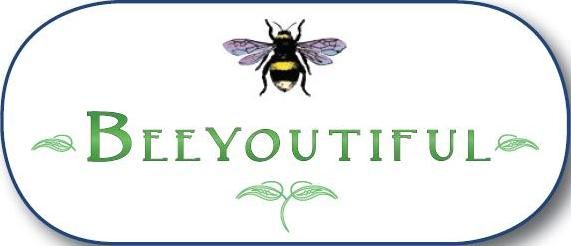 Beeyoutiful was created to assist in bridging the nutritional gap between modern diets and our bodies nutritional needs. Their website includes information on nutritional supplements, natural skin care, and other items that promote a healthy lifestyle.
I am always on the lookout for natural products for our family so I was excited to learn about this online company. And after a little digging on their website, I also found out that they are a Christian company.
Beeyoutiful's Values: We are believers in Jesus Christ. We strive to act according to what this means to us. We believe in treating others the way we would like to be treated. We strive to quickly and accurately meet every need, answer every question, take every call, and ship every order, without mistake. But we're human. We make mistakes. So we pledge to do our best to make it right.
Now on to their products! They have a large supply of
Bath and Beauty
products,
Essential Oils
,
Natural Supplements
,
Books
,
Tea
, and more. To make your search for products easier, you can even shop by health concerns like
Digestion
or
Hormone Support
.
I received two products that I would like to tell you about.
The first is their
Lip Balm
, which comes in Peppermint and Orange. Ingredients include Organic Grapeseed Oil, Organic Shea Butter, Beeswax, and Essential Oils.
I am usually not big on the peppermint smell, but this one is nice. A little like a candy cane. It goes on smooth and keeps my lips moisturized throughout the day.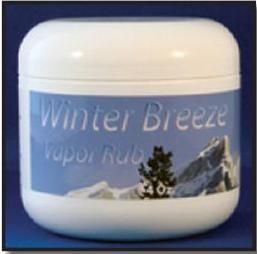 The second product I received is the
Winter Breeze Vapor Rub
. This is the healthier version of traditional vapor rub, using body-friendly coconut and olive oils, along with beeswax, rather than petroleum.
Ingredients include Coconut Oil, Olive Oil, Beeswax, Camphor Essential Oil, Menthol Crystals, Eucalyptus Essential Oil, Wintergreen Essential Oil, & Tea Tree Essential Oil.
Thankfully I haven't needed to use this, but I will say that it has a light menthol smell. It rubs in pretty well and I don't feel like I have a greasy residue.
Oh, and I find it interesting that they say you can also apply Winter Breeze to your feet, where antibacterial, antifungal oils soak through your skin and into body cells. If it is applied regularly at bedtime for several months, foot fungus and cracking should disappear.
Find Out More
: You can find out more online at
Beeyoutiful
. The
Lip Balm
sells for only $3 and the
Winter Breeze Vapor Rub
sells for $18. Orders generally ship between 1-3 business days. Defective and/or damaged products maybe returned within 60 days for a full refund of the purchase price and if for any reason you are not satisfied with any Beeyoutiful Labeled product, you may return the item within 60 days for a complete refund minus shipping.
You can also find them on
Facebook
or learn more on their
online forum
.
My Crewmates are also reviewing Beeyoutiful and some of their other products, so you can check out what they think
HERE
.

Disclosure: This product was given to Our Homeschool Reviews for free for review purposes, and I do not have to return the product to the vendor. I have received no compensation from it and all opinions and experiences within this review are my own.