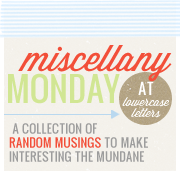 ~one~
actually getting some things accomplished today...yay!!

~two~
last friday hubby's parents came over and we all helped stain the wooden swing set. it's about 4 years old and was looking pretty bad. doesn't it look brand new now?!
~three~
this friday night funny bunny will be playing rahab in a play at church. she's been practicing hard and we can't wait to see all the kids perform!
~four~
then on saturday she is performing with the rest of her dance company at a venue downtown for national dance week.
~five~
only 5 more weeks of school left for us!! we are ready for a summer break!