There are so many magazines available for children today. Many have great educational value and I know my daughter has a few favorites.
Creation Illustrated
is different though, and is a magazine that I have been wanting to take a look at for a while now.
Creation Illustrated is published quarterly (beginning in Fall 1993) as a private, nonprofit, non-denominationally owned ministry dedicated to the eternal impact of sharing Biblical truth through the blessings of God's creation.
The editors and publishers are a Christian couple, Tom and Jennifer Ish, who homeschooled their daughter, Melissa, and have dedicated their lives to serving God by providing positive choices in reading material for the whole family.
Tom and Jennifer's story is really wonderful and you can read more about it here.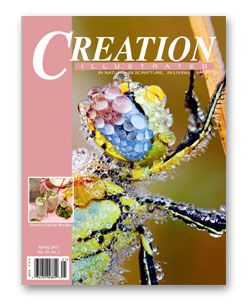 Creation Illustrated is published quarterly and each edition is divided into three sections: Creation Illustrated in Nature, in Scripture, and in Living.
We received the following four magazines: Summer 2011, Fall 2011, Spring 2012, and Winter 2012.
My Thoughts: I just can't say enough about Creation Illustrated! The pictures are beautiful, stories meaningful, and it is all for the glorification of God. And what is wonderful is that both adults and children alike will enjoy it.
Thoughts of a 9-Year Old: I think Creation Illustrated magazines are wonderful. My favorite story is Alert and Agile [found in fall 2011] which is about pronghorn goats. The pics are fab and there are cool facts about them. There's even a photo shoot contest and every issue has that season's winner[s]! The best part though is that the whole entire magazine is based on God! Every article has a phrase, for instance [the phrase in the pronghorn goat article]: "Like the pronghorn, Christians need to be alert and watchful for dangers. The apostle Peter tells us to keep watch for the devil so we will not be deceived [1 Peter 5:8] in order to avoid his many forms of deception..." This magazine has not only wonderful stories, but beautiful pictures as well. An enchanting magazine!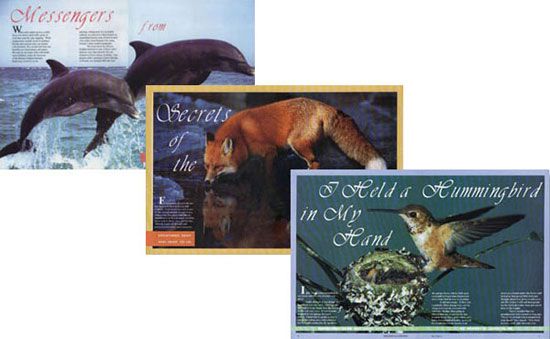 Find Out More: You can find out more online at Creation Illustrated. A one year subscription is $19.99, two years are $37.95, and you can get three years for $53.95. Even better, if you pay with a credit card, you can get $5 off per year, making a three year subscription only $38.95 (which is just $12.98 per year). Want to try before you buy? You can get a Free Issue as part of a subscription offer.
My Crewmates are also talking about Creation Illustrated, so you can check out what they think about it HERE.

Disclaimer: This product was given to Our Homeschool Reviews for free for review purposes, and I do not have to return the product to the vendor. I have received no compensation from it and all opinions and experiences within this review are my own.