Funny Bunny is in 4th grade this year...I can't believe it! We started at the beginning of July so she is already in her 5th week!
We are using Heart of Dakota's Preparing Hearts for His Glory this year. The history part of the program provides a one-year overview of world history from creation to the late 1900's. The two main spines for History are Grandpa's Box and
A Child's History of the World.
For Math we are using Rightstart Math E and Daily Math Word Problems 4. We have been using Rightstart from the beginning so we are sticking with it for now. Funny Bunny is actually just finishing up Book D, so we will begin E in the fall.
For Science we decided to use Christian Kids Explore Biology. Funny Bunny really liked Heart of Dakota's scheduling of the One Small Square books but we have read those already and I thought we would try something new. She is not sold on this text just yet, but I like it. :)
For Spelling she is working through All About Spelling 4, which she will complete in the first half of the year, and I also picked up Abeka Spelling, Vocabulary, & Poetry 4, that she can start on in January.
Last year we used Rod & Staff English 3 but this year I already had First Language Lessons 4 on hand so we are working through that. It is pretty thorough and so far I like it.
For Bible we attend Community Bible Study (CBS) in the fall but before that begins we work on Bible passage memory work of Psalms: with the CD "Lead Me to the Rock."
We started Latin for Children A last year and only completed half of it so we are finishing up the second half. I'm glad we took it slow because if we would have rushed through it I don't think she would be where she is now. She is doing very well!
For Writing Funny Bunny is going to be attending Essentials through Classical Conversations and they will be using IEW's Ancient History Writing Lessons. We worked through IEW's SWI A last year so I think this will be perfect.
We also do a LOT of reading...aloud and independent! Here is a list of books assigned for this year.
Read Alouds:
Life in the Great Ice Age
The True Story of Noah's Ark
The 5,000-Year-Old Puzzle: Solving a Mystery of Ancient Egypt
Viking Quest I: Raiders of the Sea
The Family Under The Bridge
History Independent Readers:
The Young Christian's Introduction to the Bible
William Shakespeare and the Globe
Misc Independent Readers:
Folk: Sarah Whitcher's Story
Real Fic: Misty of Chincoteague
Real Fic: The Secret Garden
Hist Fic: Adam of the Road
Adv: Where the Red Fern Grows
Hist Fic: Mystery Roman Ransom
I think that covers the majority of what we are doing for 4th grade. There are some other things here and there, and you can see the entire list at 2012-2013 4th Grade Curriculum. You can also see the curriculum we have used since Pre-K on the left sidebar. Thanks for stopping by!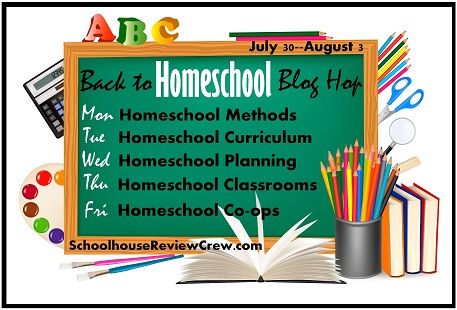 {For some added inspiration...c

heck out last week's Curriculum Blog Hop from the Schoolhouse Review Crew below!}