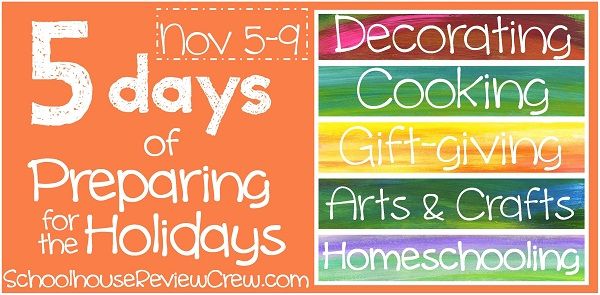 As of yesterday

,

25+ members of the Schoolhouse Review Crew started blazing the way into the Thanksgiving and Christmas holidays with a 5 Days of Preparing for the Holidays Blog Hop, and we would love for YOU to come and join us!

Everyone is welcome to link up with this
Blog Hop.
We would love to have you!
Today's topic is
Cooking for the Holidays
, which is something I enjoy and dread all at the same time! ;)
Thanksgiving is held at our home each year and both sets of grandparents come over to eat and relax. I do all the cooking for dinner and everyone brings a dessert. I wish I could find more pictures of our spread, but I can't, so here is our turkey from last year. ;)
My favorite dessert to make in November is a
Pumpkin Nut Dessert
! It is soooo yummy and very easy to make!!! I wish I had a picture of it, but you'll just have to make it and see for yourself. EVERY SINGLE PERSON I have made this for has asked for the recipe!
Pumpkin Nut Dessert
For Crust:
1 box yellow cake mix (reserve 1 C)
Reserve 1 cup of the dry cake mix. Using remainder of cake mix, blend together with ½ cup margarine and 1 egg. Pat mixture into bottom and up sides of ungreased 9x13 pan.
For Filling:
Mix filling ingredients together and pour over crust in pan.
For Topping:
1 C nuts (walnuts or pecans)
Mix topping ingredients and sprinkle on top of filling. Bake for 50 min at 350 degrees.
***
Throughout December we always do a ton of baking leading up to Christmas! Cookies, gingerbread men, bread, more cookies, desserts, etc. Scroll down to see another yummy and easy cookie recipe.
Here is a very simple recipe for the
Linzer Cookies.
Ingredients
1 package sugar cookie dough (14-16 oz) or make your own
3/4 cup raspberry jam, divided
2 tablespoons confectioners' sugar
Instructions
1. Bake cookies following package instructions. Let stand 5-6 minutes, then transfer to wire racks to cool.
2. Spread 1 tablespoon jam over bottom of 12 cookies; top each with a second cookie. Sprinkle sugar over top and serve.