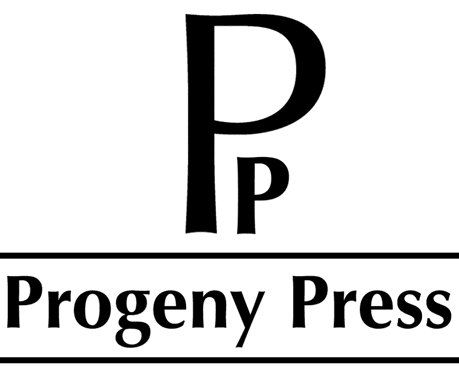 Funny Bunny LOVES to read! She can be found any time throughout the day with her head in a book. Some books she's read over and over again. I know she is comprehending what she is reading, but most of the time she doesn't want to tell me about the books. Asking her simple questions is like pulling teeth. And I don't want to read every book she reads just so I can make sure she is understanding them.
So I was happy to learn more about and review a product from Progeny Press. Progeny Press sells study guides for literature from a Christian perspective. Their mission is "To teach our children to think clearly, to understand literature, and to rely on the scripture for truth and values, and enjoy themselves while they do it!"
Each literature guide is available in three versions: a physical book, a CD with a PDF e-book, and a downloadable PDF file. I received the downloadable and interactive study-guide,
Anne of Green Gables
. Progeny Press has made my job easier with this great study guide!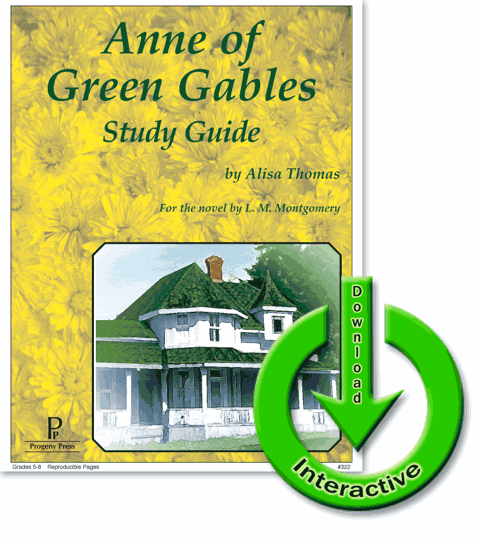 The Anne of Green Gables Study Guide starts off with a note to the instructor, synopsis, a page about the novel's author, and optional pre-reading activities.
I found the note to the instructor especially helpful. It helped me to prepare Funny Bunny for the study. It recommended additional resources like a Bible and dictionary and gave some great tips on how to successively complete the study.
The middle grades and high school study guides take about 8-10 weeks to complete if working on one section per week.
Chapters are broken down into sets. For instance, chapters 1-4, 5-10, 11-15, etc.
Our guide contained the following sections for each set of chapters. I've included a sample for each with Funny Bunny's answers.
Vocabulary
Questions
Thinking About the Story
Dig Deeper
Optional Activities
You can easily see her answers in the shaded area. We have the option to print it out and write the answers or type them into the PDF, which is what we chose.
This study guide is not only making her dig deeper into Anne of Green Gables, which she has read many, many times, but it's also taking away the work from me, which is nice!
Thoughts of a 11-Year Old:
I liked the Anne of Green Gables study guide fairly well. It helps you dig a bit deeper into the book, diving into the literature of a famous author, and actually understanding in the process. I am sure very many children have read Anne of Green Gables in it's original state and paused at every page, wondering
What does this mean and what does that mean? And, can't anybody explain it in a way that I will understand?
Many people would just say to skip over the hard words, but I think the Anne of Green Gables study guide really will help grasp the concept of the book as well as the details.
Find Out More
: You can find out more online at
Progeny Press
. The
Anne of Green Gables
Study Guide is $18.99. This e-guide is downloadable and interactive. Once opened you can print it out or enter the answers directly in the guide. It's recommended for grades 5-8.
You can also find Progeny Press on
Facebook
,
Twitter
,
Pinterest
, and
YouTube
.


©2010-2014 Our Homeschool Reviews. All rights reserved. All text, photographs, artwork, and other content may not be reproduced or transmitted in any form without the written consent of the author. http://ourhomeschoolreviews.blogspot.com/