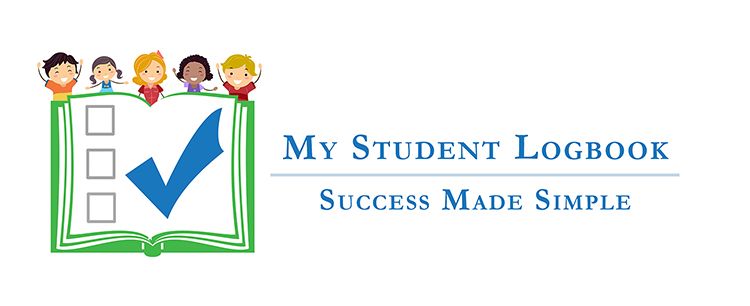 I am really excited to tell you about this next product! I wish I had it years ago and I'm just so happy to have now found it!
It's called
My Student Logbook
.
My Student Logbook
was created by a busy homeschool family, just like you and I. They were looking for a simple system to track and log schoolwork each day as it was completed. Like me, they tried to create their own tracking sheet, and it was too time consuming. They finally created this easy to use logbook that we are just loving!!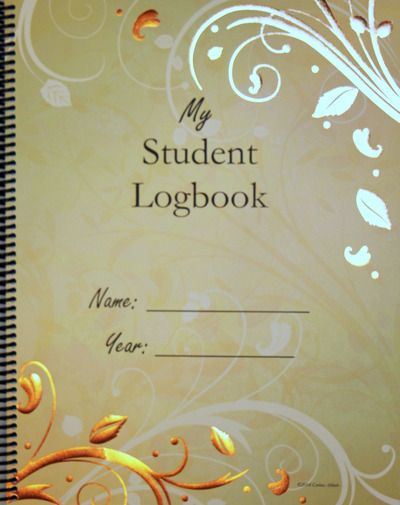 I've been through so many different planners, you wouldn't believe. They are just not for me. Too many forms that don't apply to us or forms that are close to what I need but are not perfect. I've also made my own log sheets, but it's time consuming and last year I printed off way too much paper.
That's why I was so excited to try My Student Logbook! The idea is simple.
My Student Logbook comes in three options:
* Dated August 31 - July 31
* Dated January 1 - December 31
* Undated
It also comes in 9 different covers, which you get to choose:
There you have it! You select the dates you want your logbook to go through, the cover you would like, and you are done. Funny Bunny chose the Golden Vines, which you can see in the larger picture above.
Here is what is included in your book:
* Intro Page
* Setup Instructions
* High School Transcript article
* 6 Checklist Pages
* 53 Weekly Pages
* All About Me Page
* Prayers and Goals Page
* Bible Verses Memorized Page
* 3 Books Read Pages
* 3 Events, Projects, Field Trips, Presentations, Activities Pages
* 3 Test Records Pages
* 1 Year Highlights Page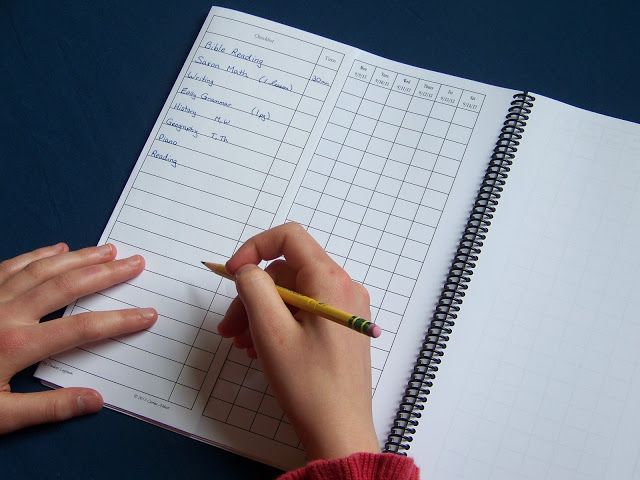 Here is how you set it up:
* Tear out a checklist page from the front of the book
* Cut off the torn edge
* Fold on the line so the checklist faces out
* Write your assignments or tasks on the checklist
* Tape the checklist to the back of the page with the week you want to start
* Fold the checklist over the front
My Thoughts:
I absolutely love this book and wish I would have thought of something so simple and easy to use! Funny Bunny has been using it to check off work that she has completed, and it is not only helpful for her to see how much she has left for the day, but also a great log of what she has completed for the year. I listed all of her subjects on one of the checklist pages and taped it to the back of the first week we started with. She doesn't do all of these subjects in one day, some alternate, but she can check them off as she completes them. It sits on the side of her desk so she can easily check things off. Below is a sample from one week.
I like that there are 6 checklist pages included. If we ever decide to change what she is working on each day, I can tear out a new checklist, write our new assignments, and tape it to the next week. You can also see that our checklist is starting to show some wear. I just may make a fresh one in a few more weeks.
Find Out More
: You can find out more online at
My Student Logbook
.
My Student Logbook
is just $15 and the shipping is a flat rate of $5. It comes in 9 different covers that you can choose from and you can select the 2014-2015 School Year, the 2015 Calendar Year, or Undated. There is also the option for a PDF download instead of the physical book. The PDF Instant Downloads are $10 for a Single Use License and $20 for a Family Use License.
You can also find them on
Facebook
and
You Tube
.


Don't miss a thing!
Subscribe to Our Homeschool Reviews
and get our articles right to your inbox!
©2010-2014 Our Homeschool Reviews. All rights reserved. All text, photographs, artwork, and other content may not be reproduced or transmitted in any form without the written consent of the author. http://ourhomeschoolreviews.blogspot.com/