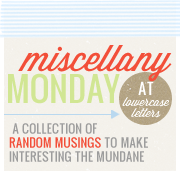 we are working on trying to eat better snacks and yesterday at the store i bought all kinds of fruits, veggies, and healthy alternatives to sugary snacks. snack ideas and pics to come soon.
working on cross stitching for the first time today.
i cleaned the floors and the kitchen and i feel sooooo much better. my day always go so much smoother when my chores are done!
last week i started working on cleaning out something in each room of the house. last week it was the middle bedroom and part of the computer room. today it will be the computer room closet. ekkk! Pics to come on these projects soon too.
~five~
saturday is achievment night for our local homeschool group. if the end of second grade wasn't official enough, it will be on sat. :)