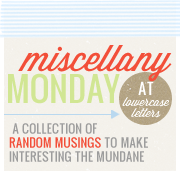 i'm kinda really cranky today. i don't know why. the day started out fine, we went to swim and i worked out and then came back home. somewhere between going outside in the heat to blow bubbles and catch bugs and taking a shower i got cranky. i'll blame the heat. it's hot out!
~two~
my daughter finally got her ribbons today. these are for the last two swim meets. her times for the second meet (on the right) were actually faster than the first but there were probably three times as many kids competing. so very proud of her!!
~three~
she is playing with moon sand and the sand hitting the kitchen floor is not helping my crankiness...but she is cute in this pic. ;)
~four~
last night i decided to empty the two kitchen cabinets that hold all our craft supplies. my plan is to purchase a cabinet and put it in the school room to hold them all. right now we have a messy pile of stuff. i could use some help with this. not sure what kind of cabinet will work best (but it has to fit in this space). I am hoping home depot will have something that will work.
~five~
maisy needs a hair cut! can you even see her eyes? she'll be going to the groomer this week. poor thing!