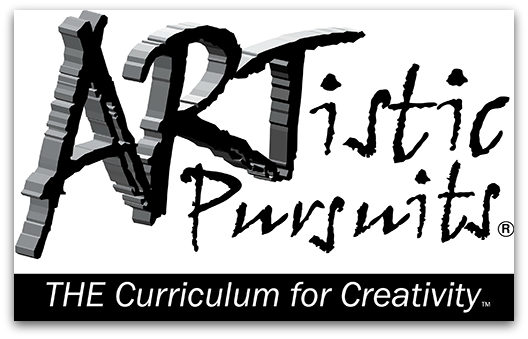 We are no strangers to
ARTistic Pursuits
! We've reviewed two of their Elementary books and again we have the pleasure of reviewing another. This time it's one of their newest books called
Sculpture Technique: Model
.
While this book builds on the concepts of their other new book,
Sculpture Technique: Construct
, it can also stand alone in teaching modeling methods, which is how we used it.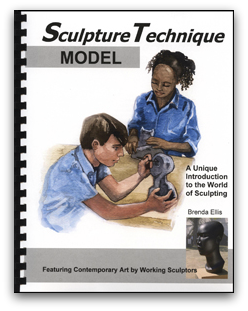 As soon as we received it in the mail I knew we would love it!!
I quickly flipped to the Table of Contents to find there are three units.
Unit 1: Creating Mass with Putty
Unit 2: Creating Scale with Clay
Unit 3: Creating Surface with Fiber
There is also a list of art supplies, which is also nicely broken down into units.
I am so thankful that the art supplies were easy to find and use. Unit 1 requires Durham's Rock Hard Water Putty, which I had never heard of, but we easily found at Home Depot in the painting section. And it was fairly inexpensive. You can see the large can of it below.
Each unit starts with an explanation of the topic, tools, and materials needed. Then came the instructions and steps to complete the project. I cannot tell you how pleased I was with the instructions! So many times I have started a project with Funny Bunny and things did not turn out the way we planned or we just gave up because the instructions were not clear.
These instructions were very well laid out and easy to understand!!
Funny Bunny, hubby, and I started with
Unit 1: Creating Mass with Putty
. The first project was to create a flat sculpture using the Durham's Rock Hard Water Putty.
Sculptures are taking shape
End results are a fish, turtle, and a lizard
The next project they worked on was to create a sculpture with static mass. The book discusses what static mass is and gives a couple examples.
Sitting duck
The final project they worked on was to create sculpture with dynamic mass. Static and dynamic mass are compared and a few more examples are given.
Walking dog
Here they are all taped up before the putty
Funny Bunny is still trying to decide if she wants to paint them. We were able to find the paints at a local craft store, but ARTistic Pursuits has made it easy for you to buy them
through their site
.
My Thoughts: We have all thoroughly enjoyed working in this book! The supplies were easy to find and the instructions for each project were very clear. We had never worked with putty before and it was so simple to use. We were all pleased with the results and can't wait to get started on the next unit.
Thoughts of a 10-Year Old:
I liked the ARTistic Pursuits projects because they were fun and hands on and I was able to create something really nice. It was very fun to mix and mold the putty. My favorite sculpture is my duck. When I first began making it I didn't think it would turn out very good but when I finished I was surprised at how good it looked. I think the book had good instructions and I was able to do the majority of the projects by myself.
Find Out More
: You can find more online at
ARTistic Pursuits
.
Sculpture Technique: Model
is $47.95 and in my opinion, well worth every penny! It's geared to ages 11-18, but as you can see from our review, older and younger may enjoy it.
You can also find them on
Facebook
.


Don't miss a thing!
Subscribe to Our Homeschool Reviews
and get our articles right to your inbox!
©2010-2014 Our Homeschool Reviews. All rights reserved. All text, photographs, artwork, and other content may not be reproduced or transmitted in any form without the written consent of the author. http://ourhomeschoolreviews.blogspot.com/